Yet to decide where to spend your summer holidays? Are you dreaming about some music and beer with friends? Is a sailing cruise on your to-do list? You have the solution!
An Adriatic Sea full of islands, magnificent cities rich in history and architecture are waiting for you! Not to mention superb and varied local food! Join us in Croatia: a journey based on sea and taste.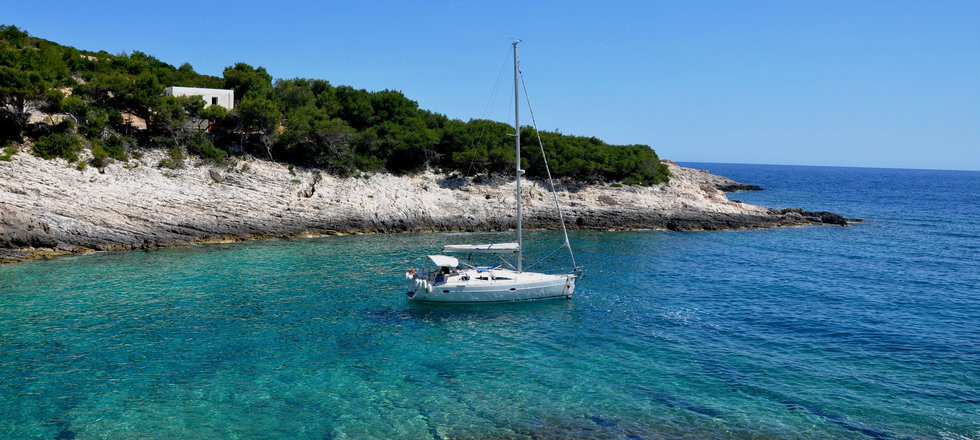 Boat:
• Bavaria 37
"Zorba" 3 double cabins, 1 toilet
•
Salona 40
"Antigone" 3 double cabins, 2 toilets
Boarding/Disembark from: Lido degli Estensi • Sottomarina di Chioggia
Boarding: Sunday 23th of August at 6 PM
Disembark: Sunday 30th of August at 8:30 AM, arrival at the port at 6 PM on the same day
Price: € 650 per person
Included in the price: accommodation in double cabin, skypper Oltre Mare
Not included in the price: pantry, fuel, port expenses
Subscribe at Oltre Mare SSD a RL (Uisp card): € 30
Itinerary:
The itinerary may change depending on weather and participants' sailing experience. Croatia nature and cities are so varied that you surely won't get bored! Seaside and sailing for everybody!
When crossing the Adriatic Sea, you can land at one of the following ports in Croatia:
Rovinj

Pula

Lošinj
The first option is the shortest, and lasts only 11 hours; the second option takes just one hour more, while the third is even longer but may also be the most amazing: 16/18 hours, during which you have the chance to enjoy wonderful islands. If the sea is calm and the weather is good, it's something anybody can do!
If you land at Rovinj or Pula you can sail southwards to Lošinj, where you'll arrive on the following day. If you decide to land at Losinj you can then visit Ilovik or Premuda.
In this part of the coast there is plenty of options, places you can stop by on the way back. For instance Susak, with its Caribbean crystal clear water, or the nice Bay of Kriviza, where you can moor at pines growing next to the seaside, or the breath-taking Unije's bays.
Going down towards Ilovik you'll see a number of astonishing islands that are well worth a holiday on their own: Selve, Olib and Ist, which hide magic places and bays for a swim.
Most southern stops for a weekly cruise are Panther Bay and Veli Rat, located in the northern part of Dugi Otok, one of the widest bays providing buoys. Therefore, you can stay and enjoy a quiet night admiring one of the most beautiful lighthouses of the Mediterranean Sea.
We are going to follow the same route on the way back, but this time we stop by to visit some places that we could not see on the way from Italy to Croatia. One option is going to Cres, stopping by at Krk, continuing towards Lošinj, from South to North. This is a very interesting itinerary as well, but we can decide only on site.
We'll take into consideration all aspects, discuss them with participants, agree on the best option and then…get ready to set sail!