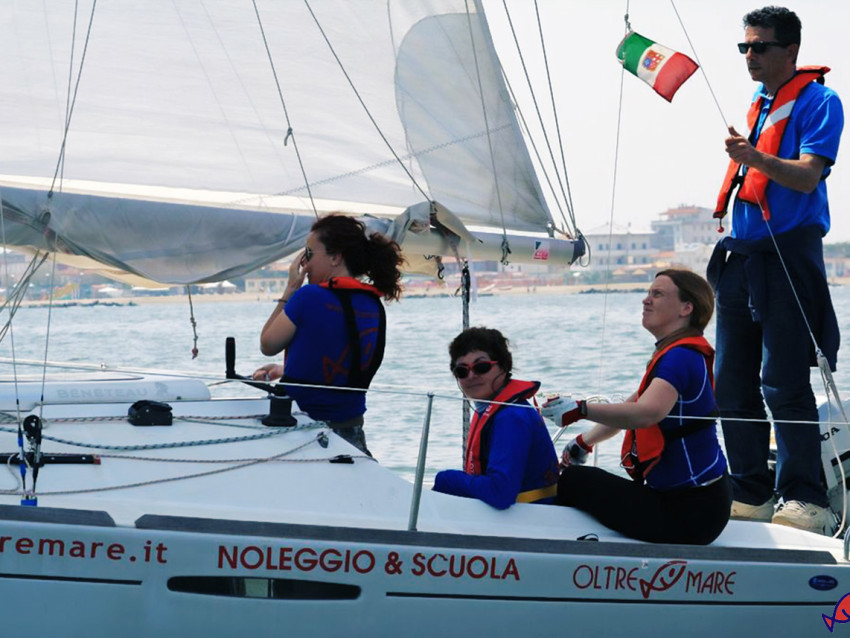 3 days x 3 hours a day
Every Tuesday, Wednesday, Thursday from 12/05 to 24/09 • embarkation at 2.30 pm and disembarkation 5.30pm
A true sailing course on small cruisers lasting three days to three hours every day: become a real sailor with the guide of our instructors, you'll discover the secrets of the wind and sails, with the tiller in his hands your dreams will be closer.
Plan:
Nodes fundamental.
Conduction of the boat sailing in the various gaits.
Rigging fundamental (tack, demolished, taken reef and turn in the hood).
Rules of precedence.
Under power to enter and leave the port.
Arming and disarming the sails.
At the end of this course you will know the theoretical and practical knowledge essential to conduct a small sailboat in safety.
Notes: required comfortable clothing, sunscreen and raincoats, sunglasses, closed shoes with clear soles.
Duration: 3 days / 3 hours a day
Price: 120 € per person
Minimum number of participants: 2 people
Info & Reservation: info@oltremare.it • +39 0532 20 42 28 • +39 331 19 19 106
Comments
comments