Travelling with a EcoSailing boats will be a special emotional experience.
Discovering nature, culture, local food, people, CCCC places, in contact with the sea and with your travel mates, will able you to have a glance on a different way of tourism and vacations.
Slow sailing and small groups on board are the best conditions to experience a true "Slow Tourism" , with simplicity, sociality, the beauty of landscapes, environment sustainability, that are typical of our excursions and travels.
Starting from the ancient marine cities of Adriatic Sea, from Comacchio, small but charming place heir to the great traditions of the Etruscan city of Spina and acknowledged homeland of "eel", or starting from Chioggia, wonderful city in the Lagoon of Venice (that can be easily reached), we offer you a wide range of sailing trips and tours alongside the beaches and cost of Po Delta: you can choose amongst the wildest place or excursions by foot, bike, or naturalistic activities (like birdwatching), relax, food&wine tours, in a one-day or more days cruise.
Discover our travels or arrange your tailor-made tour contacting our operators.
EcoSailing
About us
Travel with us!
Reducing the impact
Environmental education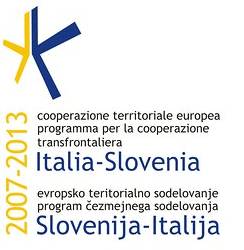 Attività realizzata nell'ambito del progetto CB136 T-lab, finanziato dal Programma per la Cooperazione Transfrontaliera Italia-Slovenia 2007-2013, dal Fondo europeo di sviluppo regionale e dai fondi nazionali.