Every human activity has impacts on environment, positives or negatives, of different intensity.
Trough EcoSailing project we decided to better understand what are the general impacts generated by our different activities, and we chose to start reducing all that are considered negatives both for environment and living beings, including human beings.
Travelling with a sailing boat (in windy conditions) is itself a very good low cost and low impact solution, but there some other aspects to be considered.
We are analysing our consumptions of electricity, fuel, gas, water, both directs and indirect (also that ones related to mobility and transport to/from boarding ports of passengers), as well as consumptions of products used for maintenance, cleaning, and, last but not least, also for food products. Same levels of attentions is paid to waste, following the "3R" logic of importance:
Reduce waste production from origin (for instance using less products and products with less packaging),
Recycling row materials in product end of life or in waste, in order to let them be reprocessed in the production cycle (… we also invented the RRRegatta!)
Re-use products or what remains for more uses or other uses, may be different;
We are planning to realize some specific research and experimental activities together with partners that will be selected, in order to achieve more effective technical and organizational solutions.
Our effort to ameliorate our "environmental performance" is shown also by the compliance to the Ecological Label criterias of "Legambiente Turismo": starting form a set of general criteria of best practices, trough EcoSailing we are experimenting some specific regulation for nautical sport and leisure activities.
All this work doesn't remains only in our group but is illustrated and shared with our guests-passengers, with students and young people of sailing course and schools, trough an Environmental Education program.
EcoSailing
About us
Travel with us!
Reducing the impact
Environmental education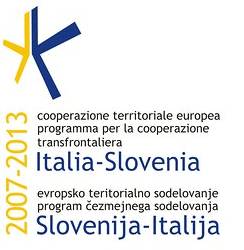 Attività realizzata nell'ambito del progetto CB136 T-lab, finanziato dal Programma per la Cooperazione Transfrontaliera Italia-Slovenia 2007-2013, dal Fondo europeo di sviluppo regionale e dai fondi nazionali.