With EcoSailing some specific environmental education activities are realized: about nature, forms of life, physics laws and principles that let navigation with sailing boats possible, together with reduction of negative environmental impacts practices.
Besides informing our guests about the instructions to be followed on board ad ashore, specific attentions from the educational point of view is paid to behaviors during the campus for children and teenagers from 7 to 15 years old, realized normally during summer school vacations: the instructors and educators, during its sailing school activity, will give informations and motivate the participants about how to respect the environment.
More in general EcoSailing wants to be an opportunity of collaboration with schools of different levels, with teachers, students and their families.
Activities related to sport, knowledge and principles of mathematics and physics related to sailing, management of resources, sociality and work-group, knowledge of territories and habitats, reduction of environmental impacts, can be realized in form of lesson, workshops, projects, excursions (also of more days), seeking for collaboration of other associations, groups, local governments, universities, firms.
Amongst the activities realized we highlight for instance the "RRRegata": a workshop in form of funny game where, after the knowledge of floating and action of wind and water, and awareness about Reduction Re-use Recycling of waste materials (as plastic bottles, bags, envelops, wood, etc…), students have built up their own toy-sailing boat, to be used in an amusing small "regatta" competition in a small lake.
EcoSailing
About us
Travel with us!
Reducing the impact
Environmental education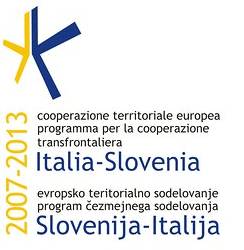 Attività realizzata nell'ambito del progetto CB136 T-lab, finanziato dal Programma per la Cooperazione Transfrontaliera Italia-Slovenia 2007-2013, dal Fondo europeo di sviluppo regionale e dai fondi nazionali.