EcoSailing activities are realized and promoted by Oltre Mare ASD Sailing Group, collaborating with different partners. As Oltre Mare we operate from several years as a recognized sailing school – part of "UISP-Sport for alls" federation – offering who wants to try practice sailing sport or marine arts, specific education programs and services for every need.
We are a group of persons that "with" the sea, "beyond" the sea and trough sailing experience, aims to share this this way to explore the world, meet people, know nature, together, being available ourself, our knowledge, our facility, to realize new and exciting activities.
Is for these reasons that EcoSailing activities in Sustainable Tourism, Reduction of Environmental Impacts, Environmental Education, has been conceived.
EcoSailing
About us
Travel with us!
Reducing the impact
Environmental education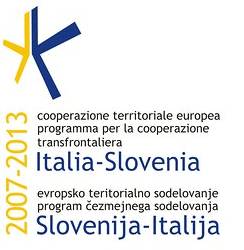 Attività realizzata nell'ambito del progetto CB136 T-lab, finanziato dal Programma per la Cooperazione Transfrontaliera Italia-Slovenia 2007-2013, dal Fondo europeo di sviluppo regionale e dai fondi nazionali.